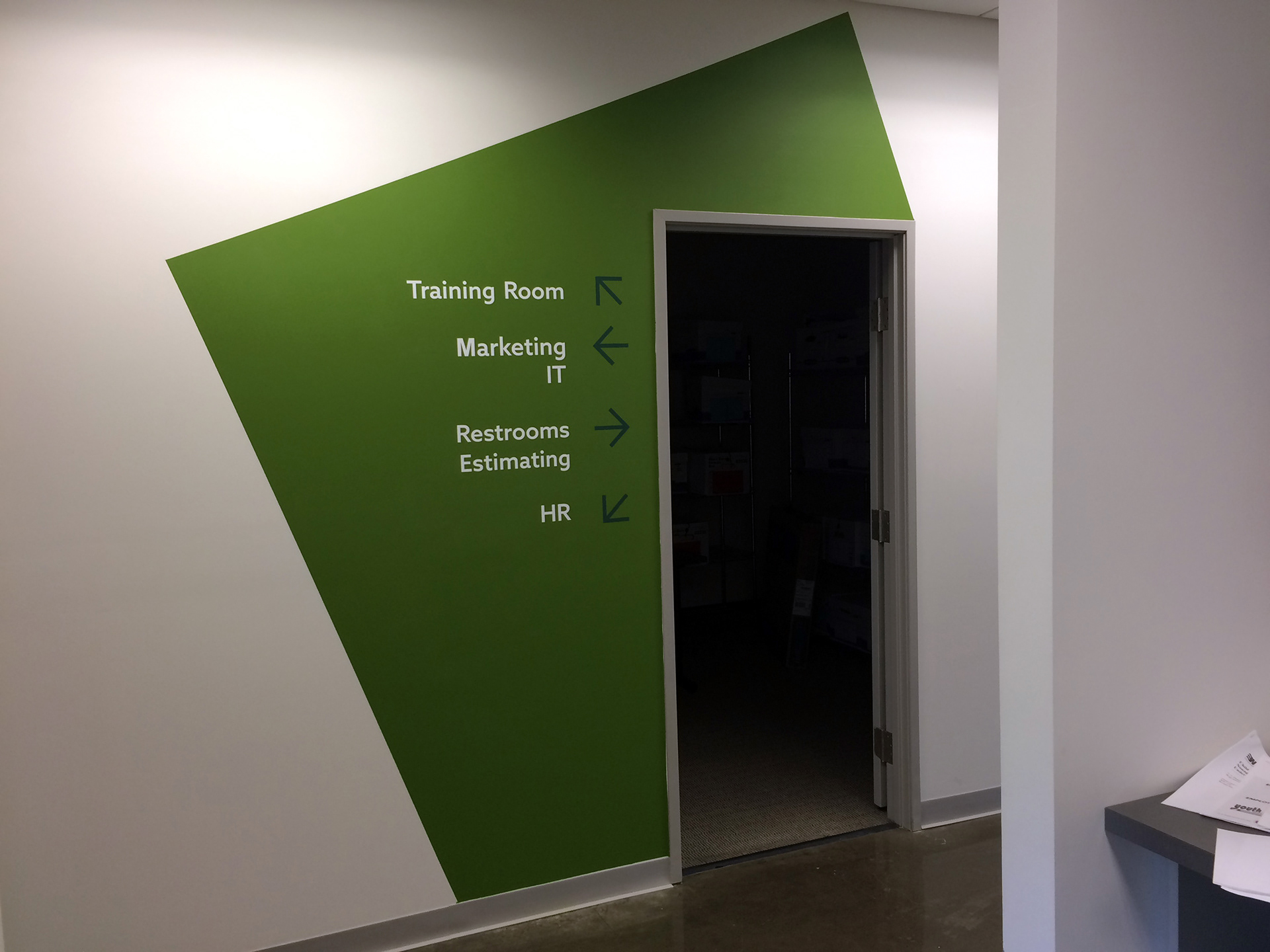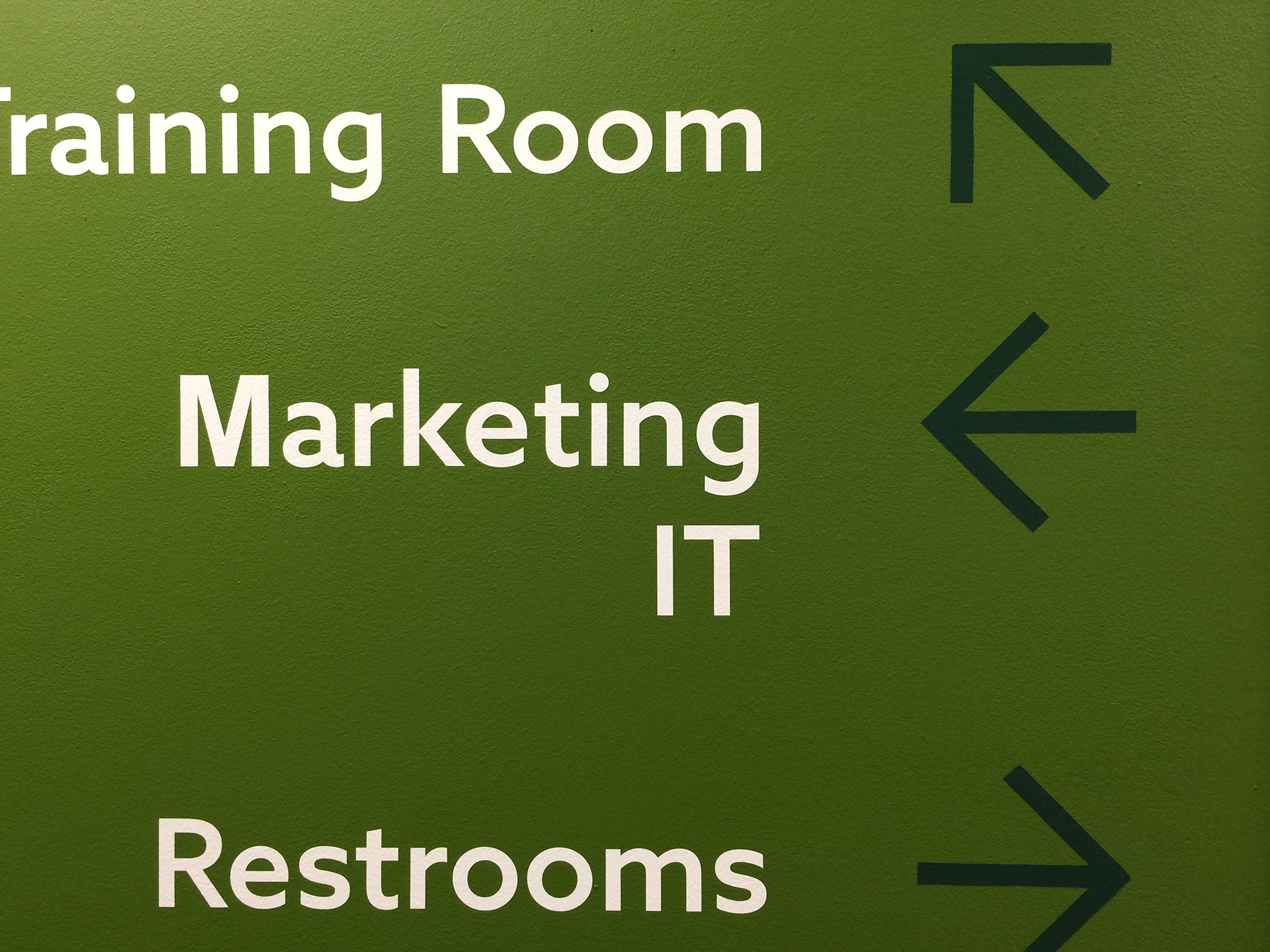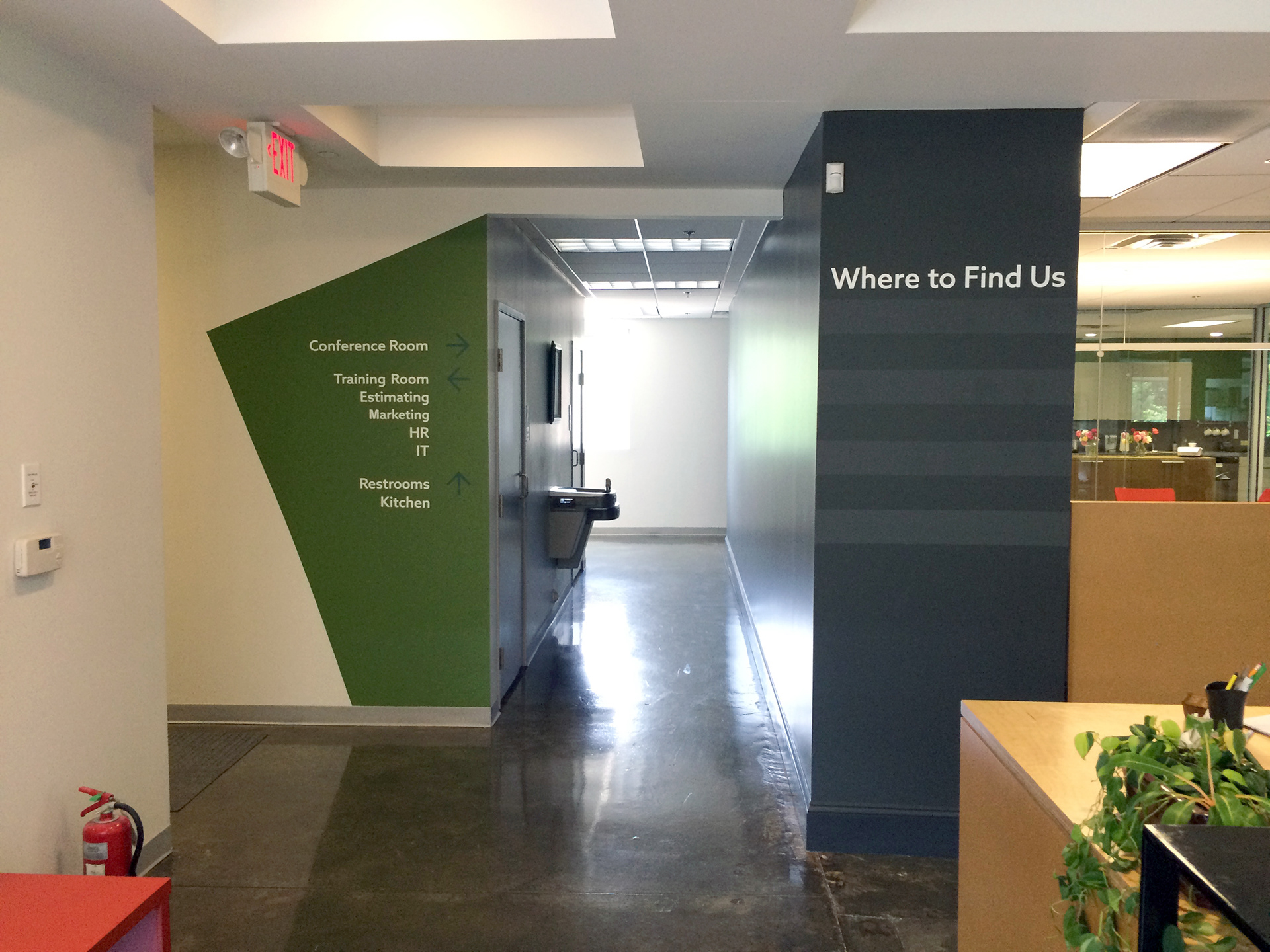 Before the project began, I drafted a bid sheet and sent it to the company contact. I was contracted to create signage in two locations and a chalkboard wall to let visitors know whether each employee was in the office. After I was hired, I went to the space and took pictures in order to create mockups shown below using Photoshop to overlay my planned design. The company uses primarily a forest green logo but they have accents of a brighter green in their office and some of their printed materials. Because the office is rather dark, I drew on the brighter green to grab the attention of visitors and liven up the space and used the green in the logo for the directional arrows.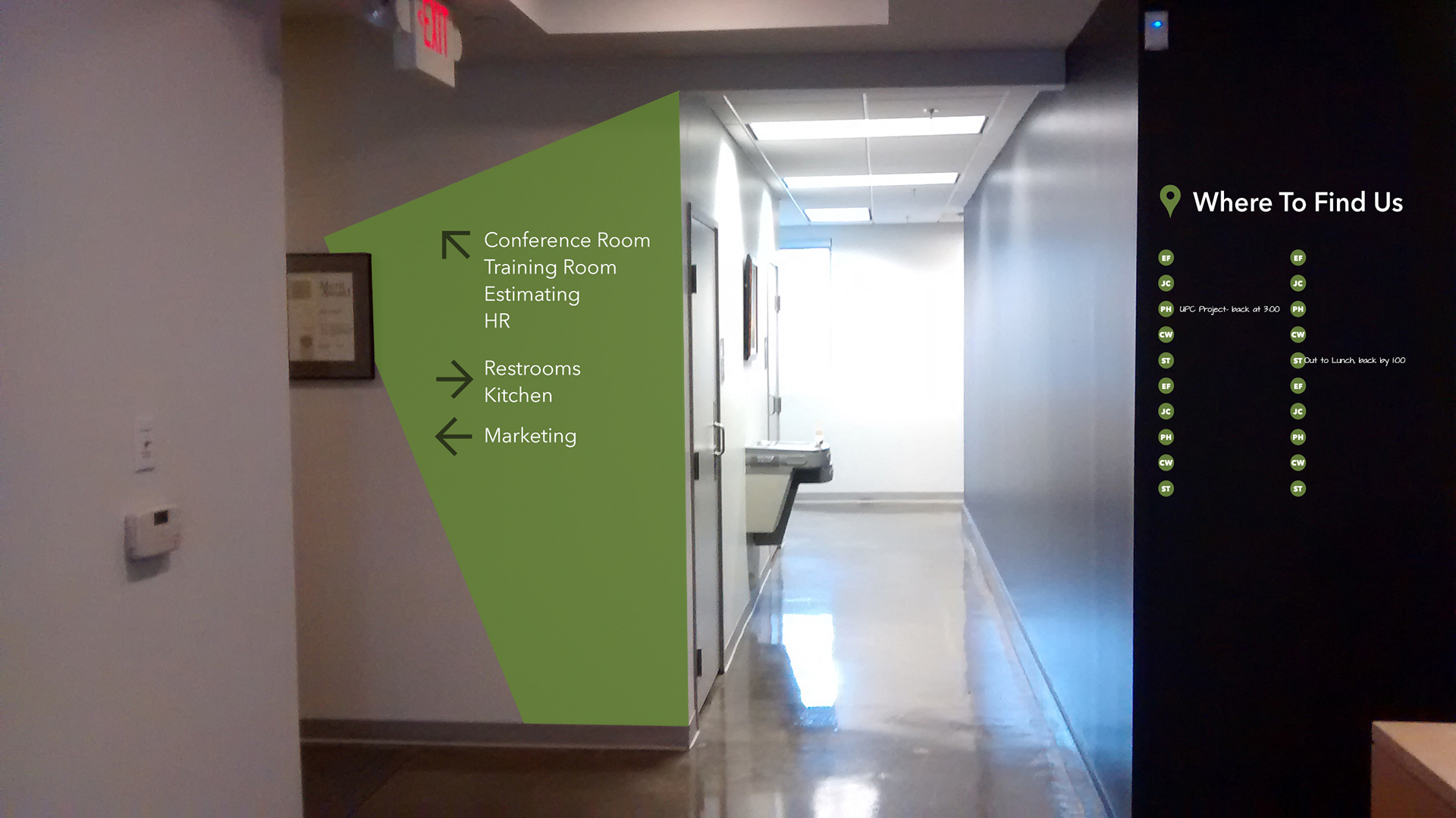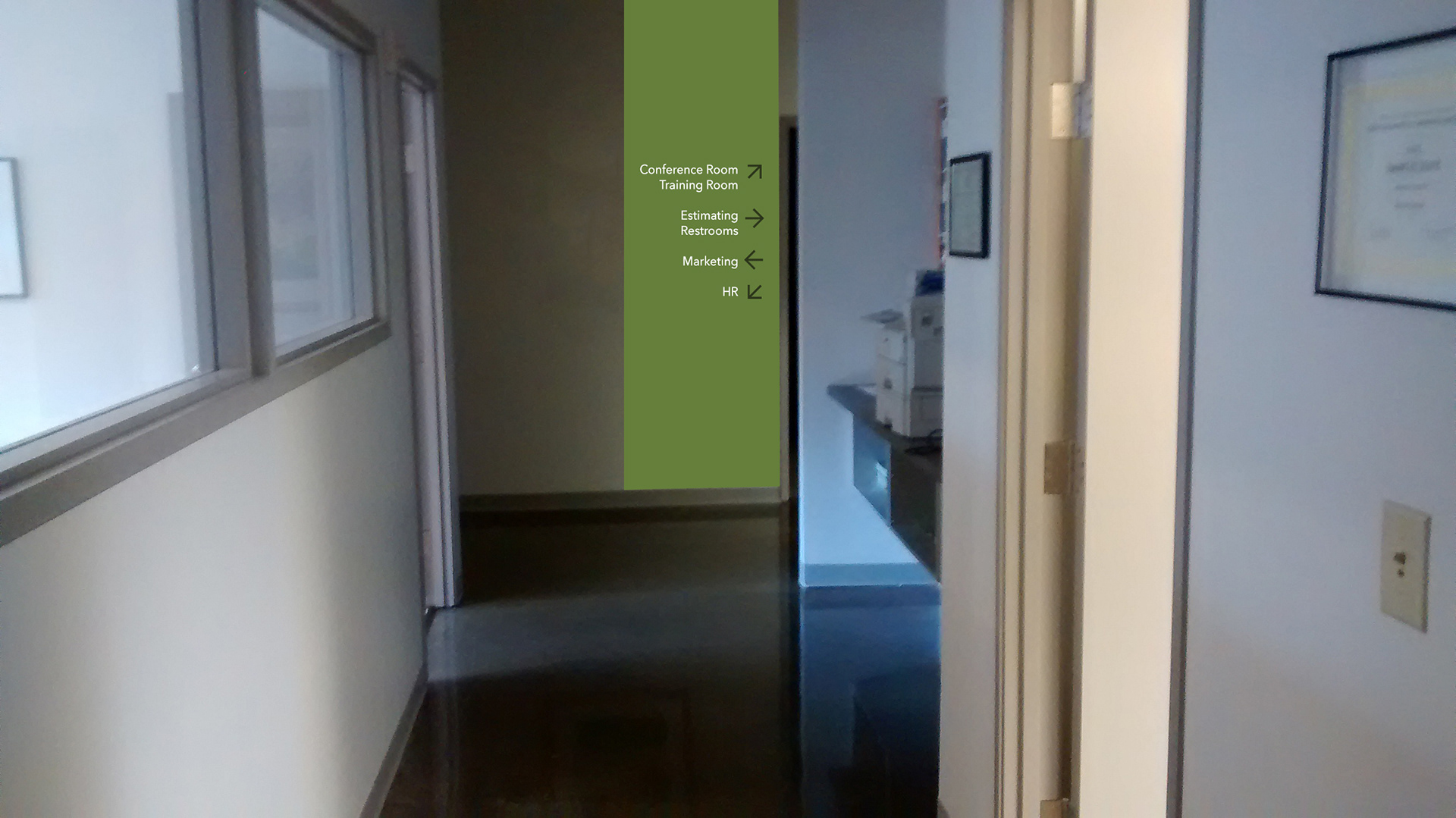 After the client agreed to the design, I reached out to a custom sticker company to get a quote for the lettering and arrows; because the vinyl only came in a few base colors, I decided to get stencils for the arrows and paint in the custom color. I took samples of the company's logo color and accent color, and had the colors matched and mixed at a hardware store. Because of a misunderstanding, when I received the stickers they had been cut into the negative space in black rather than the expected design in white, so I negotiated with the sticker company to have them re-cut.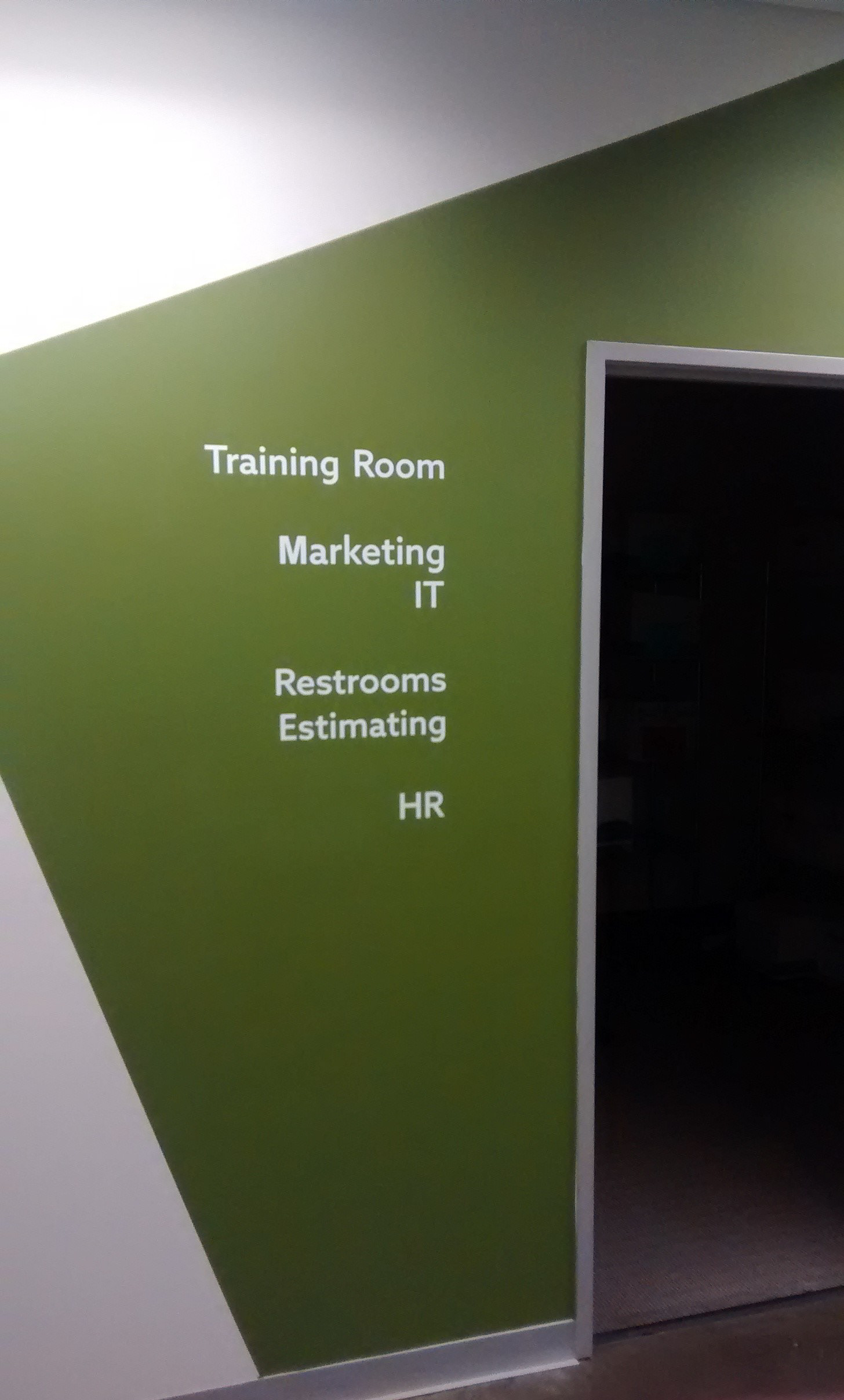 After the office had closed for the day, I brought in my ladder, paint, and trusty old painter's tape to get the project done. I measured and marked off the areas to be painted in the lighter green and filled them in, making note of the spacing for when the stickers were to go. I also painted the vertical chalk wall with its base black color. The next day I came back and applied the vinyl lettering as well as the cut stencils for the arrows before painting in the arrows with the company's signature color. During the project, the client asked to change the design to use polaroid pictures of the staff on the chalkboard instead of the circles with employees' initials, so I painted the contrasting gray stripes in chalkboard paint, and I was finished with the project.
Though the project was relatively simple, through this experience I learned about wayfinding, design systems, and project management. Since then my technical skills have improved, and I would change some things (such as the typesetting, spacing, and the proportions of the arrows), but overall I am proud of my execution of the project as a high schooler.