While at Vert Digital, I worked to create concept work and produce final assets for several paid media campaigns for
Sonic Tools
.
Q4 PROMO
Below is a collection of 2022 Q4 product promo creative in different styles and size variations. I created several tool illustrations, including the pliers, screwdriver, and wrench in the second set, to match the style of a pre-existing socket wrench illustration created by one of my coworkers. I incorporated paper textures and graphic elements such as the 'S' echo outline graphic (in the background of the first and second set) that our agency had used previously to stay consistent with past work and brand voice.
BLACK FRIDAY
For Sonic's 2022 Black Friday campaign, they wanted ads with "overall black colors with white text" and "emphasis on the 'snowy texture'". My interpretation included a textured background and snowflakes based on past creative for Sonic, and text with size, color, and font weight variation to quickly grab the viewer's attention and create hierarchy of information.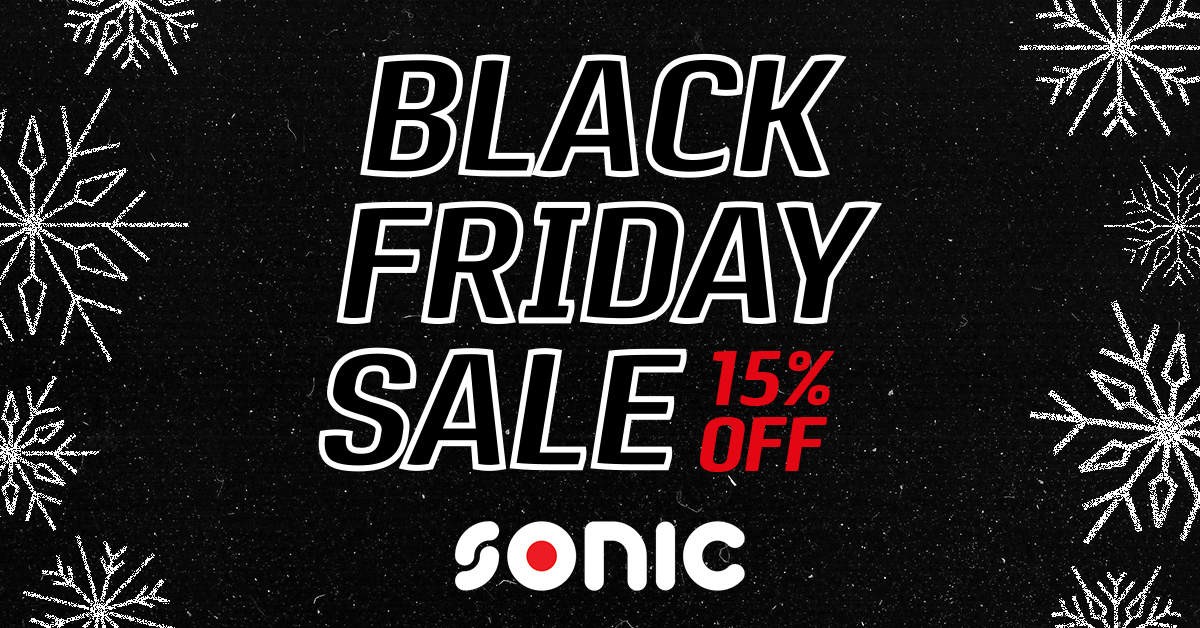 END OF SUMMER SALE
My first contribution to Sonic Tools creative was creating several concepts for their 2022 End of Summer Sale. The creative brief I was given asked for three concepts for an ad campaign promoting the sale: one very similar to past work, one expanding on past creative, and one completely new direction.